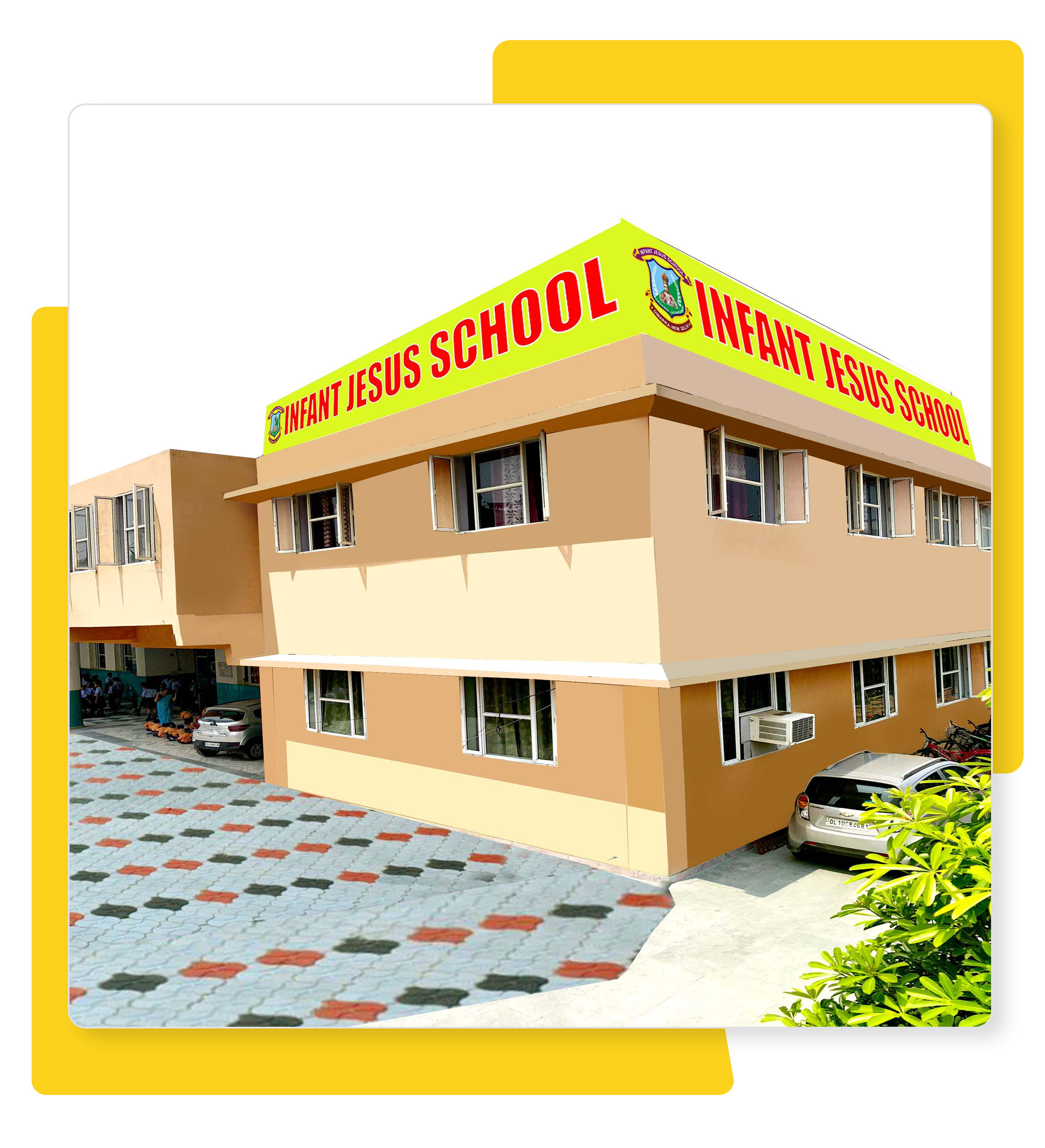 Know more
Our Profile
Infant Jesus School aims at nurturing the students who are spiritually oriented, intellectually competent, well-disciplined, physically healthy, emotionally balanced, morally upright, culturally integrated and dynamic agents in the society in order to inherit the Kingdom of God. Infant Jesus School gives special importance to identify the uniqueness of each student and facilitates their integral formation by inculcating higher level of discernment for excellence. We strive to make our students proactive and qualify them to guide the society into the bright Light of Truth where freedom, justice, liberty, equality and fraternity shall prevail supreme. Each and every child entering Infant Jesus School is looked upon as a gift from God, and the school will endeavor to mould the character and personality of each and every student according to the values of the Gospel, and especially, according to the Holy Bible "And Jesus (the Infant) increased in wisdom and in years, and in divine and human favour."
Luke 2:52. Therefore the school aims at the all-round development often students, who are physically fit, emotionally balanced, intellectually informed, morally upright, spiritually oriented, culturally integrated as well as socially conscious young men and women who will not only be good citizens of India but also dynamic agents of social change and worthy members of the Kingdom of God.
The school therefore, will try to focus in educating the students for the future as well as in educating the whole child. Their education will cater to the promotion of higher levels of thinking, rather than the simple transfer of facts. It is our goal to study and understand how students acquire knowledge and to constantly improve how we relay information to them in order to maximize their learning. We promote the total development of the whole person of the young individuals entering its portals so that the students will be open and committed to both the Divine Spirit and fellow human beings. To accomplish this, special efforts are made:
to help students become mature, spiritually-oriented, and reliable young men and women of character;
to encourage them continually to strive after excellence in every field;
to value and judiciously use their freedom without infringing on others' rights;
be clear and firm on principles and courageous in value-oriented actions;
to be unselfish in the service of their fellow human beings;
to become agents of the needed social change in the country.